Hi, I'm Leslie
I am an Affiliate Broker for Realty Executive Associates with over 15 years of real estate experience. For 10+ years, I have been a builder representative with Ball Homes, which has several active West Knoxville new construction neighborhoods. See all Knoxville new construction here.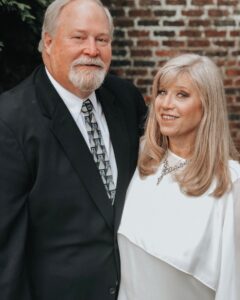 Expert negotiator with an eye for detail
Before real estate, I was an environmental entrepreneur who helped Fortune 500 companies recycle and re-purpose their hazardous waste. I'm no stranger to taking the stress out of tense situations. From helping people safely store nuclear waste, to turning harmful sludge into harmless bricks, to turning off-spec baby diapers into material that protects homes in forest fires, I've walked others through the most stressful times of their lives. After 15 years of consulting, I left to raise my family where I was raised in East Tennessee. Being a mom to my two kids, I've come to realize something: Our lives are in the details.
It's the little things that make life feel rich and worth soaking in. At the center is your home and your community. As an active community volunteer in Knoxville and past PTO/PTA president at middle and high school levels, I've come to appreciate this even more.
Low stress home buying and building
Knoxville has given my family so much through. Knoxville has give us a profound bond with the University of Tennessee where I met my husband, who played football in the 70s, and many of our life-long friends. Our bond to Knoxville led my daughter to train and become a student-athlete on the elite UT Track and Field team, throwing shotput and hammer in the 2010s. Knoxville has also routinely blesses us with the inspiring beauty of the Smoky Mountains as well as security and prosperity from the region's sturdy economy. Now, I want to share the blessings of what I've been given to you in East Tennessee.
Now, I am channeling my passion by helping you through the hoops you have to jump through to buy or build your dream house. That way, you can enjoy the more important details in life: your family and friends.
I know buying a house can bring out your crazies. It's always the little things that make or break your dream home. That's why with every client, I love spending time to listen to their stories on how they ended up in Knoxville and their hopes for their next chapter in life. It's no accident when they fall in love with our city and community.
Whether you're moving to Knoxville, expanding your family, or retiring, I want to help make this wonderful city your home.
Let's find a home to live your best life.
Honest Reviews of my work